Trains&More
---
---
TCA #96-43732
NASG #97-F0126E
TTOS #18142
AMERICAN FLYER COLLECTORS CLUB #3101
TTCS #R-2220
MASTERCARD & VISA ACCEPTED


CLICK HERE TO VIEW TRAIN SHOW DATES
If you're coming to York, you must check us out at
The Reliance Fire Hall
1341 W. Market St. (near York Fairgrounds)
Monday - Wednesday April 16-18, 2018
9a.m. - 5 p.m.
Trains & More (Todd & Bev Metcalf)
will be here along with your favorite American Flyer Dealers

Over 45 tables of American Flyer trains
FREE ADMISSION FREE OFF STREET PARKING RAIN OR SHINE
American Flyer Trains & Parts, as well as Lionel, Marx, Plasticville
and MUCH MORE!
FOLLOW RT. 74 (CARLISLE AVE.) TO HIGHLAND AVE. TO W. MARKET ST.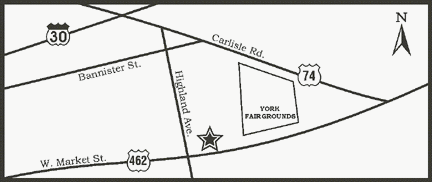 WE'LL BE WAITING FOR YOU!!!
Because we'll be in York,
all calls, emails and mail orders will be responded to after Apr. 24
Thanks!
NOW BACK IN STOCK---MADE IN THE USA---
KC COUPLERS-HOLE & UNIVERSAL--$3.50 ea.
MOHAIR FEET FOR STOCKYARD COWS & GUILFORD STATION PEOPLE-$3.00/pr.

NOW AVAILABLE!
SELECTION OF F-9 PARTS INCLUDING METAL AND PLASTIC SIDE FRAMES
NORTHERN TENDER CHASSIS REPRODUCTIONS--$35.00 ea.
GULF, TEXACO, PHILLIPS, MARATHON & JENNEY OIL METAL SIGNS FOR OIL DERRICKS
LIMITED SUPPLY -- $17.00 EA.

WE HAVE ROOFS IN STOCK FOR THE
752 SEABOARD COALER AND
787 & 23787 LOG LOADER
LIMITED SUPPLY--$15.00 ea.
PERFECT REPRODUCTIONS--
WAYSIDE STATION BAGGAGE CARTS WITH RED OR BRASS WHEELS--$23.00 ea.
SAWMILL SAWDUST PILES--LIMITED SUPPLY--$12.00 ea.
SAWMILL BOOM ASSEMBLY--COMPLETE WITH PULLEY, BOOM, STRING & MAN--
$45 complete
---
---
---
At Trains & More we sell American Flyer Trains and accessories, Gilbert Toys, and related memorabilia, as well as a wide range of American Flyer parts. Our Catalog receives frequent updates so be sure to come often!

---
---
---
---

Trains and More © 1999
Last revised: January 31, 2018